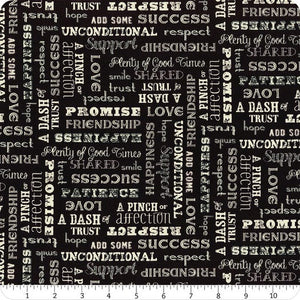 Some things in life are simple, but that doesn't mean they're easy to make. Use a pinch of the black, grey and ivory colors, a dash of diagonal lines, speckled textures and checkerboard patterns and toss in a blend of kind thoughts to make this delightful, new concoction.
Life's Recipe by Pela Studio for Windham Fabrics


100% Cotton   44/45"
Shipping
calculated at checkout.