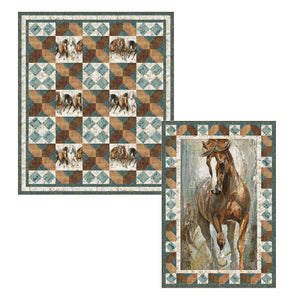 Spirited, a new collection created by Elise Genest, painter and photographer extraordinaire. Elise is renowned for her magnificent portraits that capture the spirit and majesty of the Iberian horses she is so passionate about. Their theatrical personality and expressiveness are an inexhaustible source of inspiration. Her talent is showcased in the exquisite panel and border stripe. A selection of elegant textures that reflect her unique style complement the focal prints. A selection of Toscana prints complete the group. Share the passion of Spirited.
This print is digitally printed.
Shipping
calculated at checkout.