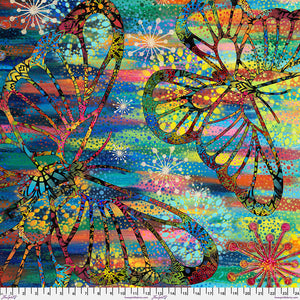 Butterfly Fields Butterfly Fields Multi by Sue Penn for Free Spirit Fabrics pwsp073.multi. 44 inch wide. 100% Cotton.

Butterflies symbolize life, hope, and beauty. They also represent change, growth, and transformation.
Many believe that butterflies signify the freedom to take flight from the world we live in.
Shipping
calculated at checkout.