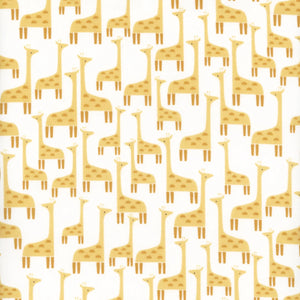 Unleash your wild side with the captivating Wild One flannel fabric collection by Dear Stella Design. This collection embraces the untamed beauty of nature with cute wildlife-inspired prints. This flannel fabric features a repeating pattern of adorable giraffes on a solid white background.
Width: 43"/44"
Material: 100% Cotton
Shipping
calculated at checkout.