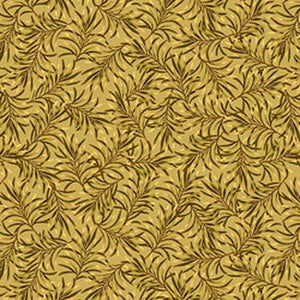 Boughs of Beauty - Golden Rod 9661W-33
Sometimes a print is developed that we simply can't get enough of. It's good for everything: quilt blocks, quilt backs, apparel... the list goes on and on. Then, when you add colors that range from soft neutrals to browns, browns to brights, you know this is a collection that you mustn't run out of! Boughs of Beauty is such a group. You'll find everything you need here for any type of project. The small leaf print provides both movement and texture. They really are Boughs of Beauty! Stock up today!
From Henry Glass           100% cotton          107"/108'' wide, by the yard
Shipping
calculated at checkout.