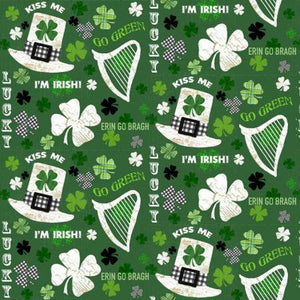 Hello Lucky by Andrea Tachiera for Henry Glass Fabrics. 
The perfect fabric for when you're feeling lucky! This collection boasts four-leaf clovers, green plaids, leprechauns, and pots of gold on arrays of green, white, and black. It's as festive as it is fun and will make your next project glow with Irish inspiration!
Shipping
calculated at checkout.