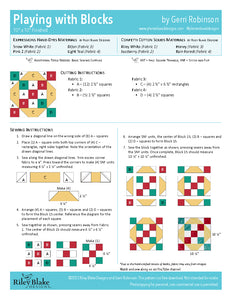 Click on Block name for a

Free Download

 "Playing with Blocks" 

 - Do not place item in cart, just download and print at your convenience.
10" x 10" Finished by Gerri Robinson
Return next week for a new Block, 1 weeks remaining - Happy Sewing !! 
Shipping
calculated at checkout.