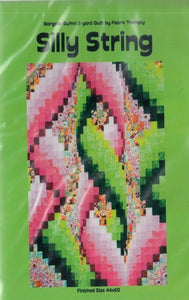 I have long been fascinated by Bargello quilts because they look so much more complicated than they really are. The process is truly simple, but with the right blending and contrasting, the results can be stunning. I view the Bargello quilt as a dimensional medium having multiple parts; one or more "scribbles" and a "background" with the scribbles appearing to be painted across the background.
Total 24 fabrics in 3 light to dark sets
Finished Size:  44" x 60"
Shipping
calculated at checkout.