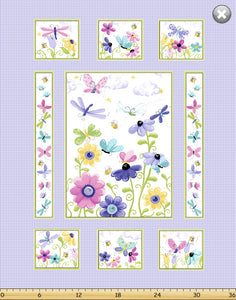 The cotton print panel features a mini purple gingham check design and vibrant spring flowers. Colors include white, black, lavender, lilac, green, light green,, shades of blue and pink, purple, yellow and golden orange. Designed by Susybee for Hamil Textiles.
It measures approximately 44" x 35.5"
Sold by the panel.
Material: 100% Cotton
Shipping
calculated at checkout.