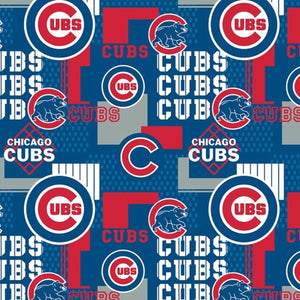 Authentic, MLB Licensed, 100% Cotton
This is Screen Printed, 60 inch wide, 100% Cotton Fabric.  The pattern is complete with Official Chicago Cubs Logos, along with other Baseball related symbols such as the Grid of the Batting Cage and the footprint of the Ball Diamond.  All of this is set on a background of Blue.
Material:  100% Cotton 
Fabric width: 58/60"
Shipping
calculated at checkout.